We've partnered with Flexiti to help you instantly finance your purchase
Please Contact us for:
6 or 12 month
0% financing
1(204)688-9395 or admin@altitudoaudio.ca
Altitudo Audio
Deeply seeded with passion for high-quality audio/video and the technology behind it, Yamborko brothers Leonid and Viktor bring you Altitudo Audio. Leaders in custom-built systems, installations and unparalleled client services, Altitudo Audio is your first and last stop for all your high-end audio/video requirements. Each client is treated to a tailored, appointment-only experience, ensuring only the highest quality service and support.
For a free consultation or to book an appointment:
1-(204)688-9395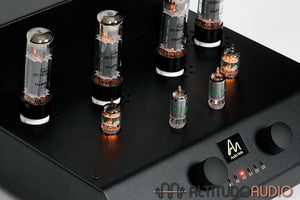 Audio Note
We are an Audio Note UK Authorized Dealer. Audio Note does not allow pricing to be posted on websites. The product line is vast. Please visit the Audio Note website for details, specifications, photos and reviews. The AN UK website link is below as well as a lengthy article explaining the product levels in detail by the founder of AN. 
https://www.audionote.co.uk/
Please contact us with the product of interest. We will be happy assist with any questions, additional information and pricing. Demonstrations available by appointment as well.
Thank you.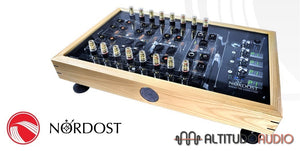 Nordost's Vidar 2 Cable Burn-In Service
Please call us to arrange a time to have your new or used cables burned in: 1(204)688-9395